WordPress was updated to version 5.5 recently. This update brings great new feature to the Gutenberg block editor that is called 'Block patterns'.
You can read more about block patterns in the official WordPress documentation.
ExS WordPress theme is built to use latest WordPress features that are available out of the box to be fastest and easiest to use without any third party dependencies so We start to use great block patterns feature immediately.
So starting from the ExS theme version 0.1.0 you can use a block patterns.
Previously we have recommended to use reusable blocks as a starter building blocks for your pages. Now you can use a block patterns in addition because this is more user friendly way to build your pages rapidly.
Now adding a new block template is ease as three clicks: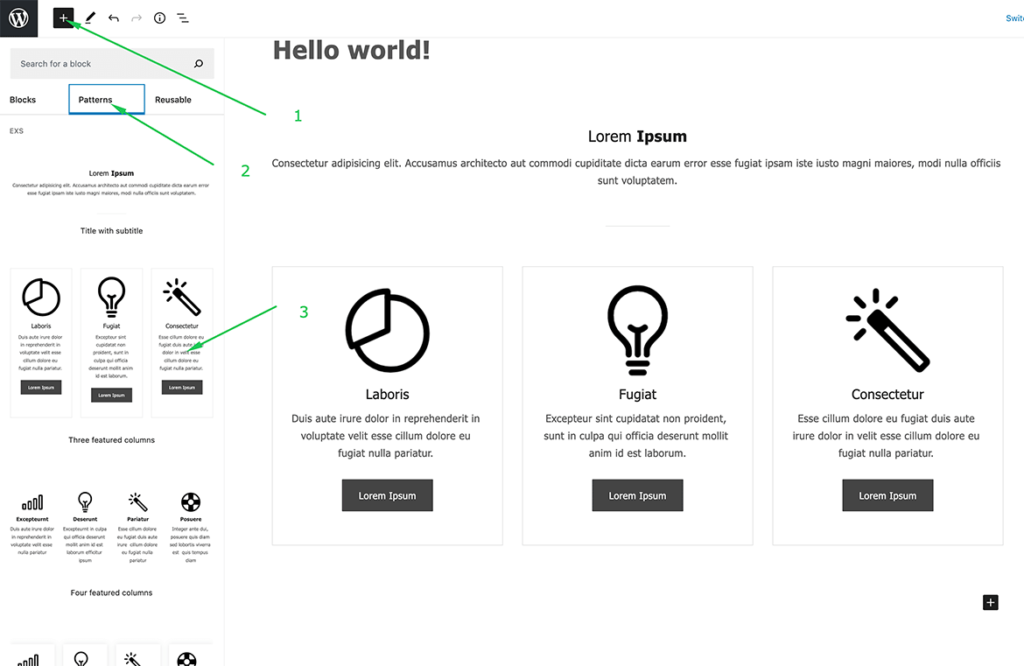 Just click on the plus button, then switch to the 'Patterns' tab and select your block pattern.